Our Services
At Jetter's Plumbing in Fremont, Nebraska, we specialize in Sales, Installation and Service. New Construction and Remodel. Complete plumbing system repairs and replacement.
We install Blow Down Filters, Water Softeners & Sanitizers and Reverse Osmosis systems. We install Water Heaters, Sewer & Drain Cleaning, Sewer & Video Inspection & Locating.
Bathroom Remodeling
We install new showers, tubs, toilets, sinks, countertops, and tile. If you have limited mobility, we can help you maintain your independence by installing top quality bath safety equipment.
Bath Safety Equipment including:
Zero entry shower installation
* Completely barrier free
* No water dam needed
* Wheelchair accessible

* Easy to maintain

Fold-up shower seat
* Adjustable height
* Removable padded cushions
* Stainless steel frame construction
* U-shape aperture to facilitate intimate hygiene




Toilet support bar installation
* Fold up support bars
* Height adjustable during mounting
* Steel construction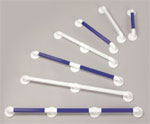 Shower and tub grab bar installation
* Provides additional support while bathing or showering





Shower screens
* Provide water deflection
* Allow convenient access for a care giver




Plumbing Repairs
We provide you with complete plumbing system repairs or replacements. We fix your showers, toilets, faucets, sinks, and pipes.
We can also provide you with expert drain cleaning to open your blocked sewers and drains. We have the video inspection technology that can help us diagnose the cause of the problem and area.
Sewer Service including:
* Sewer cleaning
* Drain cleaning
* Sewer video inspection
* Sewer locating
* Sewer repair and replacement
Water Heaters
We can provide you with service, repair, or replacement of your water heater.
We can offer the latest technology in water heaters from AO Smith, Rheem Marathon, Rinnai and Bradford White.
Water Heaters including:
Tank and tank-less water heater service, repair and installation
* Most brands
* Electric and gas thermostats
* Thermocouplers

* Burners
* and more

Water heater sales
* AO Smith, Rheem and Bradford White water heaters
* Rinnai tank-less water heaters

Old water heater removal
Water Treatment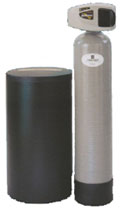 We have all the equipment you need to make your water safer and softer. We sell, service, and install blow down filters, sanitizers and reverse osmosis systems to remove impurities that produce odd tastes.
Our water softeners will remove the minerals that harden your water and dry out your skin. You'll be able to step out of your shower feeling dewy and fresh, not dried out.
Water Treatment including:
Sales, service, and installation of:
* Blow down filters
* Water softeners
* Water sanitizers
* Reverse osmosis systems